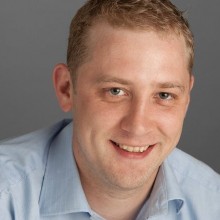 Steve is a leader of BIM and IPD at AECOM, a global provider of professional technical and management support services to markets including transportation, facilities, environmental, energy, water and government. He also leads the company's BIM Advisory Service in Australia and New Zealand.
He is passionate about lean practices and fully realising the benefits of BIM across the construction value chain. He works closely with key clients advising them on procurement of BIM services and implementation processes at project and enterprise level. Steve regularly presents leading thinking towards BIM at industry conferences and events internationally.

AECOM
AECOM is a global network of experts working with clients, communities and colleagues to develop and implement innovative solutions to the world's most complex challenges.
Delivering clean water and energy. Building iconic skyscrapers. Planning new cities. Restoring damaged environments. Connecting people and economies with roads, bridges, tunnels and transit systems. Designing parks where children play. Helping governments maintain stability and security.
We connect expertise across services, markets, and geographies to deliver transformative outcomes. Worldwide, we design, build, finance, operate and manage projects and programs that unlock opportunities, protect our environment and improve people's lives.
Imagine it. Delivered.