MelBIM: Next Event Thurs 30th Nov 2023 Sponsored by Moddex
The MelBIM event will be hosted at RMIT Storey Hall, Building 16, 342 Swanston Street, Melbourne, VIC, 3000. Arrival is from 5:30PM with presentations commencing at 6:00PM.
Attendance is free, drinks and food will be provided but pre-event registration is essential. All attendees are required to register prior to the the event via the Registration button here.
Whether you're a BIM Manager, Architect, Engineer, Contractor, Facility Manager, Manufacturer, Project Manager or anyone else wanting to learn and share information about BIM, MelBIM events have something for everyone.
We look forward to seeing you there!
MelBIM committee
Moddex is Australasia's leading manufacturer of prefabricated handrail, balustrade & walkway systems for large-scale infrastructure and non-residential construction projects.
We do things differently at Moddex – we're always on the lookout for better ways to solve the unique obstacles construction projects face, so that our customers can focus on doing what they do best.
Moddex also has a range of BIM content available for download here.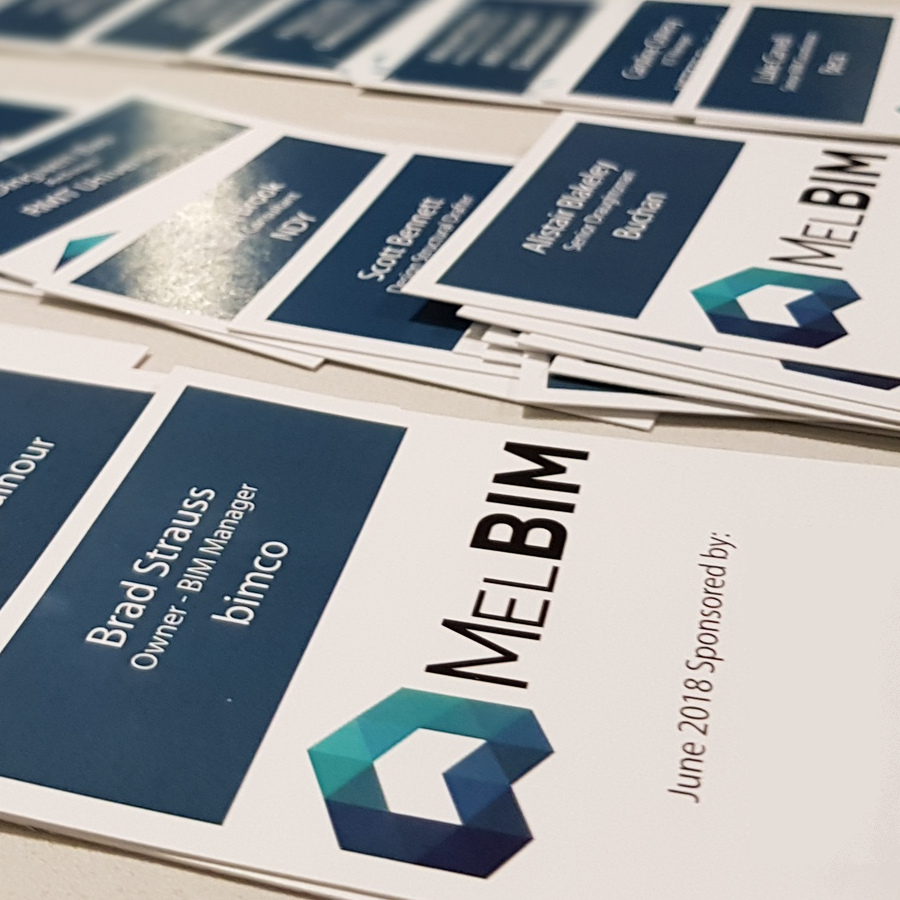 17:30 - Arrival and Networking
Arrive early to network with other industry leaders before the presentations and formalities begin. Expect to see high representation from Architecture, Engineering, Construction, Manufacturing, Facility Management, Academia and all other forms of BIM industry stakeholders.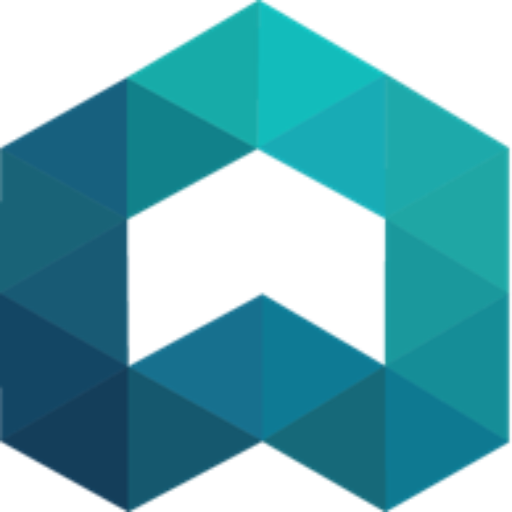 18:00 - Introduction
A rundown on the agenda for the evening and a word from our sponsor.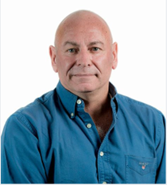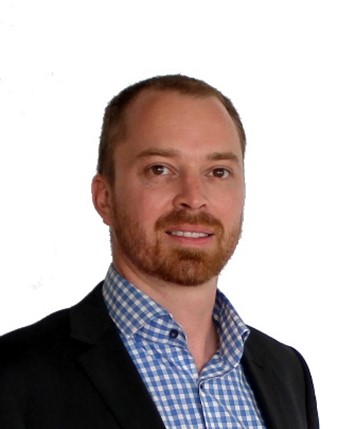 18:10 - Engineering a Sustainable Future: Henry Okraglik & Simon Gibbs (WSP)
Synopsis
No corner of the globe is immune from the devastating consequences of climate change. It's clear that business as usual is not good enough. As the infinite cost of climate change reaches irreversible highs, now is the time for bold collective action. WSP are doing their part as a global leader in the engineering consultancy space by committing to halving the carbon footprint of our designs and advice by 2030. Harnessing advanced digital tools to baseline, measure and report on carbon costs in a repeatable manner is a complex and demanding undertaking, requiring diverse skillsets, thought leadership and deep insight into sustainability measures. Listen to some of WSP's global Digital leaders as they provide an overview of our initiatives to reduce the carbon costs inherent in the design and construction industry. You can read more about WSP's sustainability commitments here https://www.wsp.com/en-au/campaigns/net-zero-sbti-commitment
Speaker Bio: Henry Okraglik, Global Director, Digital
Henry is a futurist, an innovator, and a senior executive who defines and drives WSP's ambitious global digital strategy. He leads an award-winning team to create software and data solutions that help clients visualise projects, meet compliance obligations and contribute to a sustainable future.
As an internationally recognised leader in technology commercialisation, his visionary mindset sees him lead diverse and innovative projects at WSP. These include world-leading machine learning projects, real-time data monitoring, Internet of Things software platforms and web-based portals, to name just a few. He supports top-tier clients across the private and public sectors, notably helping to shape digital strategy for government through various advisory roles including as a Member of Australia's Smart Cities Council Advisory Board.
With the industry on the cusp of big changes, his current interests lie in investigating where tech will take us in the future. Particularly looking at the interplay between engineering and digital and how technology has the potential to positively disrupt, change and improve society.
Speaker Bio: Simon Gibbs, Senior Digital Engineer, Digital
Simon has been a keen driver of BIM, Digital Engineering process and technical delivery systems at WSP for well over a decade, with a background in buildings and property. An early adopter of Revit, he further branched out into the wider digital technology landscape, delivery process, automation and more.
With his passion for efficiency, change and development, Simon has been involved in many national and international projects. His experience includes major projects that cover all sectors of the built environment including Infrastructure, Defence, Entertainment, Commercial, Health, Residential, Hotels and Resorts.
Simon's remit includes supporting major clients and projects across best practice Digital Engineering delivery, project technology, information management and governance.

Company Website
https://www.wsp.com/en-au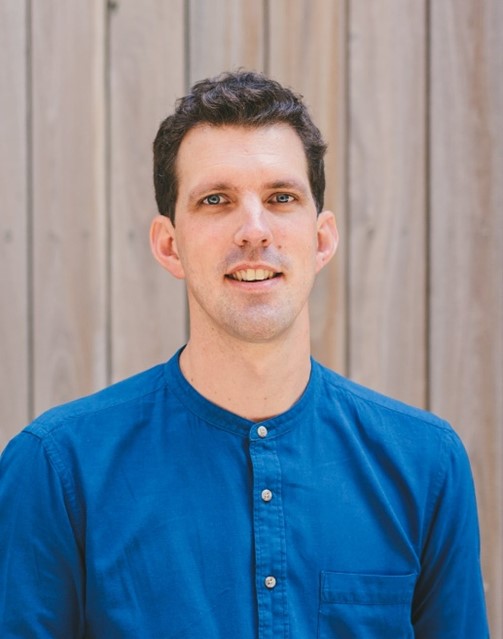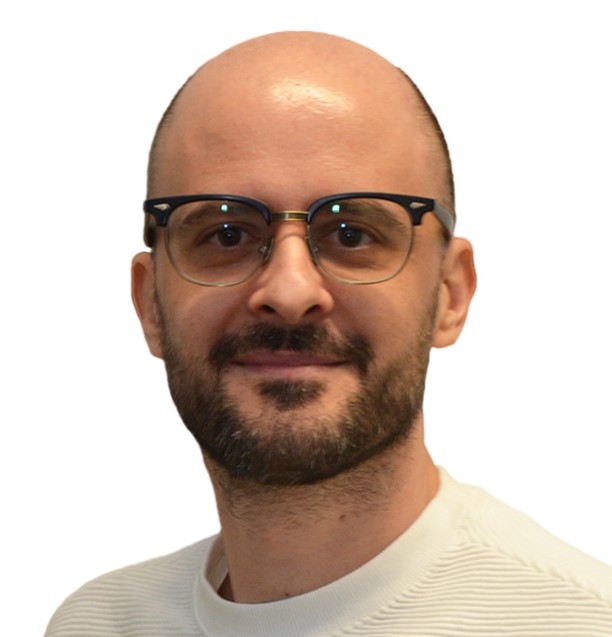 18:35 - Extending our Digital Capability with Generative AI: Nick Williams & Theodoros Galanos (Aurecon)
Synopsis
Amidst many strands of digital transformation in our industries, many technologies have been overhyped and struggle to deliver on the promised speed of disruption. Generative AI has been touted as an exception and there is already strong evidence of step changes in productivity and an unlocking of creativity. At Aurecon we are investing in GenAI solutions that extend and exploit our existing digital capabilities – both the skills of our staff and the structured data and information across our business. Through this talk we will highlight some of the tools we have already built how they relate to these other digital capabilities. We will further frame some of the impacts and emerging issues.
Speaker Bio: Dr. Nick Williams
Nick leads Aurecon's Digital Capability, a network spanning seven areas of specialist expertise from digital modelling to visualisation to advanced data analytics. He works across Aurecon's largest clients, leading the formation of teams and integrated digital expertise into project delivery.
Nick joined Aurecon in 2017 following a career as an architect, academic and leader of technology startups, working on projects across Europe, the Middle East and Australia. He has developed a strong track record in Modern Methods of Construction (MMC) and has received multiple awards for innovation in construction.
Alongside his practice experience, Nick retains deep connections to academia. He has co-authored over 20 peer-reviewed papers in international venues and is a member of scientific committees to multiple journals and conferences. This year he became an Adjunct Professor in RMIT's School of Property, Construction and Project Management.
Speaker Bio: Theodoros Galanos
Theodore has 6 years of experience working at the intersection of AI and design. He is passionate about using AI to improve the design process. He is an engineer and computational designer who turned to AI to address frustrations with the modern design workflow. He co-developed two pioneering AI systems:
InFraRed - the world's first AI solution for urban performance design.
Architext - the world's first AI system for generating architectural designs.
He currently leads the Generative AI team at Aurecon, working on deploying AI solutions that leverage Aurecon's expertise to solve real-world problems. He actively contributes to the open-source AI community and is a PhD candidate at the Institute of Digital Games, University of Malta.
Social Media
Theodoros Galanos LinkedIn
Dr. Nick Williams LinkedIn
Company Website
https://www.aurecongroup.com/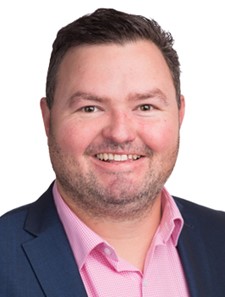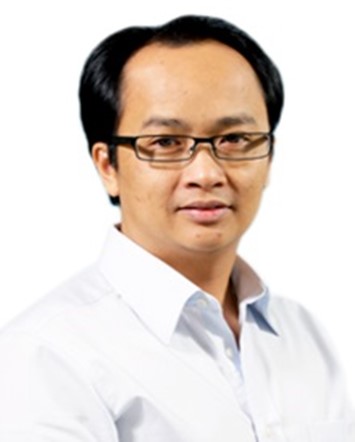 19:00 - Own It! The Culture of Ownership: Steven Coyle & Ryan Ryanto (Arcadis)
Synopsis
When involved with delivering our complex infrastructure projects, or managing high performance teams, everyone has accountability to perform in their specific role. This is business as usual since we have been delivering our projects since the dawn of time. However, with the introduction of tools, platforms, processes, automation, etc., people seem to be either relying upon project heroes or software to solve problems. As leaders, we need to empathize, mentor, and empower a culture of continual learning and development within our projects and businesses. In this discussion, learn how Arcadis are applying this through experience and lessons learned as they are leading our projects from a Digital perspective whilst building teams of agile automation and software developers to enable our business.
Speaker Bio: Ryan Ryanto
Associate Technical Director / Digital Engineering Lead – Mobility Victoria
Ryan has in-depth experience of digital engineering management and coordination in major projects. With over 20 years of experience in infrastructure industry focusing on Digital Management. He is currently an Associate Technical Director / Digital Engineering Lead for Mobility VIC of Arcadis.
He is responsible for identifying digital requirements and solutions for upcoming projects, resource allocation and digital operational management and supports to the DE team. Through his leadership, Ryan makes sure that the expertise and skills of the team continuously learn and improve. He has worked on multi-billion-dollar major projects in Victoria, such as the Northeast Link, InLand Rail G2K, Melbourne Metro Tunnel, Citylink Tulla Widening, Regional Rail Link, West Gate Bridge Inspection, West Gate Freeway Upgrade, M80 Ring Road Upgrade and Eastlink.
Speaker Bio: Steven Coyle
Director – Digital Lead Mobility Australia
From working in the AEC industry for over 26 years, Steven has developed a rich understanding of data and information, and how it can be applied to the assets lifecycle to enable deep insights and reuse. Steven then applies this knowledge to his role at Arcadis, where he is the Digital Lead and the Design and Engineering Lead for the Mobility sector for Australia. Steven's role at Arcadis is to lead the enablement and support to the business to provide digitally lead solutions to our clients' needs, while implementing Globally developed initiatives for improved efficiency, reduced risk and continual improvement.
Social Media
Ryan Ryanto LinkedIn
Steven Coyle LinkedIn
Company Webpage
https://www.arcadis.com/en/digital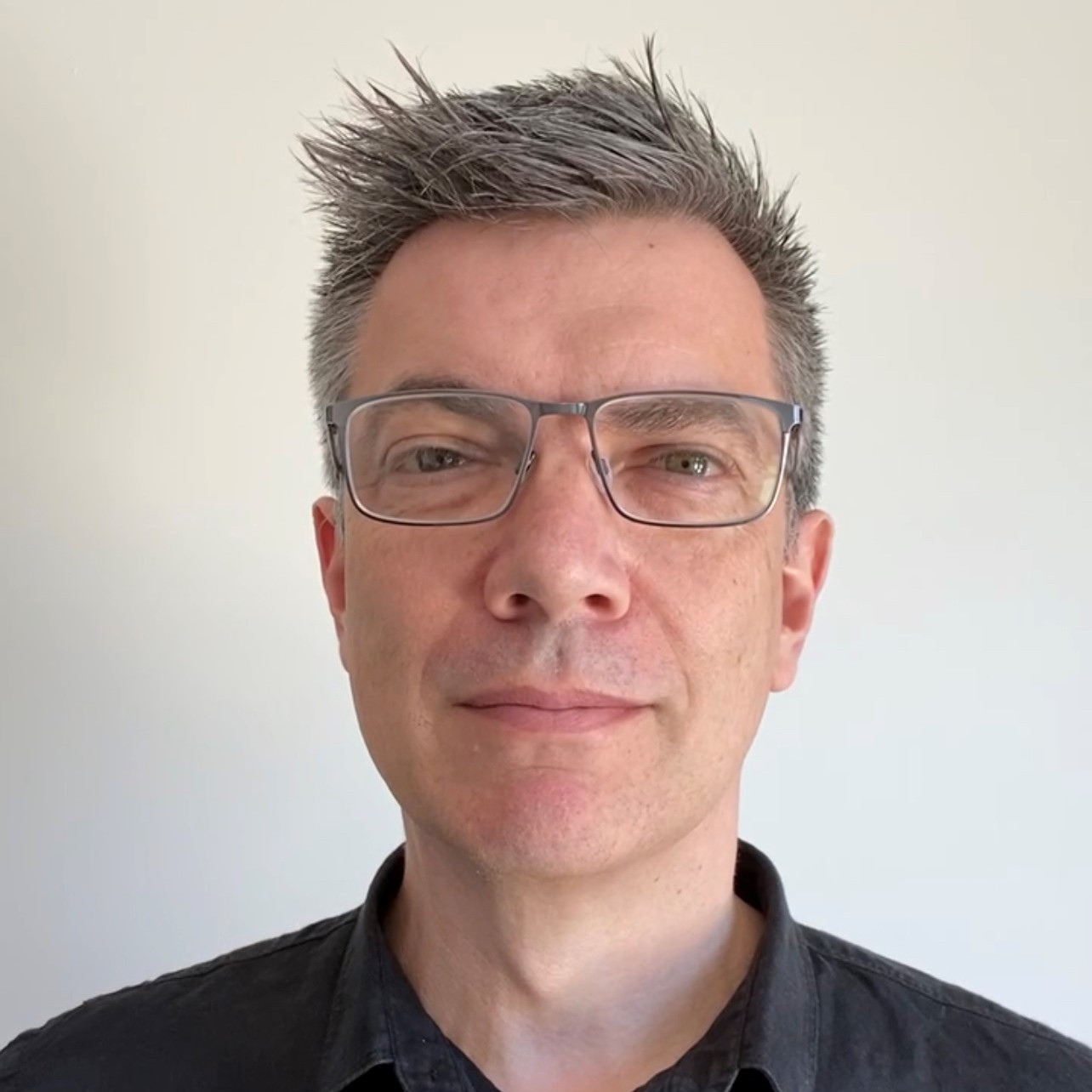 19:25 - Industry Update
Get the latest BIM news about upcoming BIM events, industry developments and general musings from MelBIM Committee member Will Joske.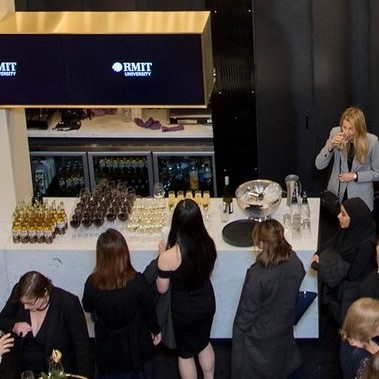 19:30 - Networking: Food and Drinks Thanks to Our Sponsor
With the formal part of the evening over, it's now time to get social. Thanks to our event sponsor, enjoy some complimentary 'BIMbeers', wine, or soft drink and a casual bite to eat whilst striking up conversation with industry peers and colleagues.
About MelBIM
MelBIM is a not for profit group based in Melbourne Australia that seeks to bring together the built environment community of Victoria, to share and exchange thoughts and knowledge relating to technology and innovation across the Architectural, Engineering, Construction and Facilities Management industry, with a particular focus on BIM.
Every couple of months, MelBIM hosts a networking and presentation evening which is free to attend by means of the support of RMIT University and an event sponsor who provides drinks and food for registered attendees.
Attendees of these events are provided an opportunity to network and engage with other professionals from diverse backgrounds including Architecture, Engineering, Construction, Facility Management, Manufacturing, Planning, Quantity Surveying, Software Development/ Vendors, AEC Services, Product Sales / Retail, Education and Government.
Committee
MelBIM would not be possible without the generous efforts of the Volunteer Committee.
Subscribe
Receive updates on upcoming MelBIM Events
We would love to hear from you
If you are interested in speaking at or sponsoring a MelBIM event please contact us.
Partners
MelBIM would not be possible without the support of these organisations.
RMIT University - School of Property, Construction and Project Management
The RMIT School of Property, Construction and Project Management has been supporting MelBIM since it was founded. RMIT's generous contribution to the event includes providing us with a world class lecture theatre, communal space, facilities and various support staff.
RMIT is a leading provider of education, research and training in the construction, project management and property industries.
They are renowned for their reputable programs, strong links with industry such as hosting MelBIM, involvement in professional bodies and collaborative approach to research.
BIMcontent.com is an online resource of free, project-ready BIM content that has been curated for quality and consistency. BIMcontent.com hosts over 8,000 products in up to 9 digital formats covering a wide range within the construction industry.